30+ Activities Including Tours, Attractions & More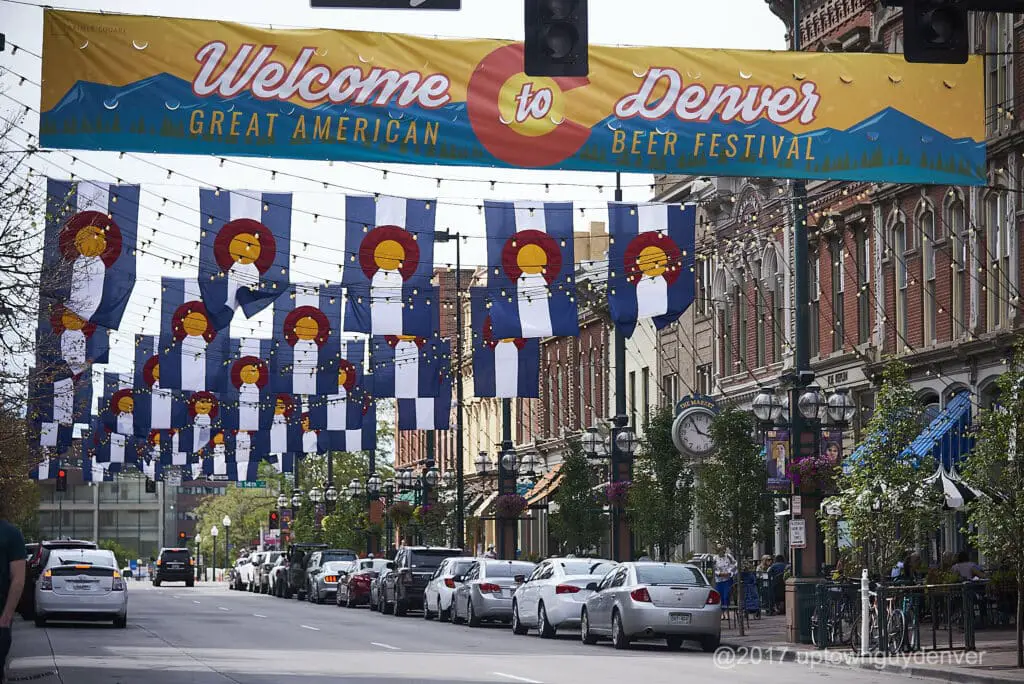 Things to do in Denver in October include fun fall events such as pumpkin festivals and corn mazes that are great for the whole family.
The biggest to-do in October is Halloween. You'll find frighteningly good fun at a parade, costume balls, haunted houses, and ghost tours.
Fall also means football — both pro and college. College teams to watch include the University of Colorado Buffaloes and the Colorado State Rams.
Read on for more entertainment ideas.
For some of the links on this page, I receive a small commission when you purchase. You don't pay more when you buy through me and it gives me the chance to offer you all this great content for free!
Things to Do in October in Denver
If you're looking for things to do in Denver in October, check out my events calendar, which lists a variety of activities in the Mile High area.
For Halloween, there are ideas for both kids and those age 21 and up.
Sports fans can choose from games by the Broncos, Avalanche, Nuggets, and Rapids.
Also in October are the Great American Beer Festival, Denver Beer Fest, and festivals dedicated to both chocolate and chili.
Halloween Activities
Do you plan to spend Halloween in Denver? If so, you will find so many fun things to do in October in Denver from 21+ parties to family-friendly fun.
Top events this year include the annual Boo at the Zoo, Glow in the Gardens, and Haunted Hayrack rides.
You will also find dozens of costume parties, concerts, and haunted houses.
Tips on Where to Stay in October
You will certainly locate many excellent places to remain in Denver. Right here are several of my top suggestions.
Midtown Denver
Near the Convention Center
Near the Pepsi Center
Airport Hotels
You will also find a great selection on Booking.com and TripAdvisor. Click the links to learn more about each one.
Find top hotels and read dozens of recent guest reviews on Booking.com.
Compare prices and find some great deals on TripAdvisor.com.
Beer Tours
Denver is known for its love of craft brews, so why not sample some on one of the city's many beer tours?
Of course, you can visit major producer Coors to see the world's largest brewery. However, beer lovers with more discriminating tastes must check out the smaller breweries where there's an intimate view of the beer-making process plus opportunities to meet brewmasters themselves. Some top tours stop at Wynkoop Brewing Company (Colorado's first brewpub), Prost Brewing, Breckenridge Brewery, and Renegade Brewing Company.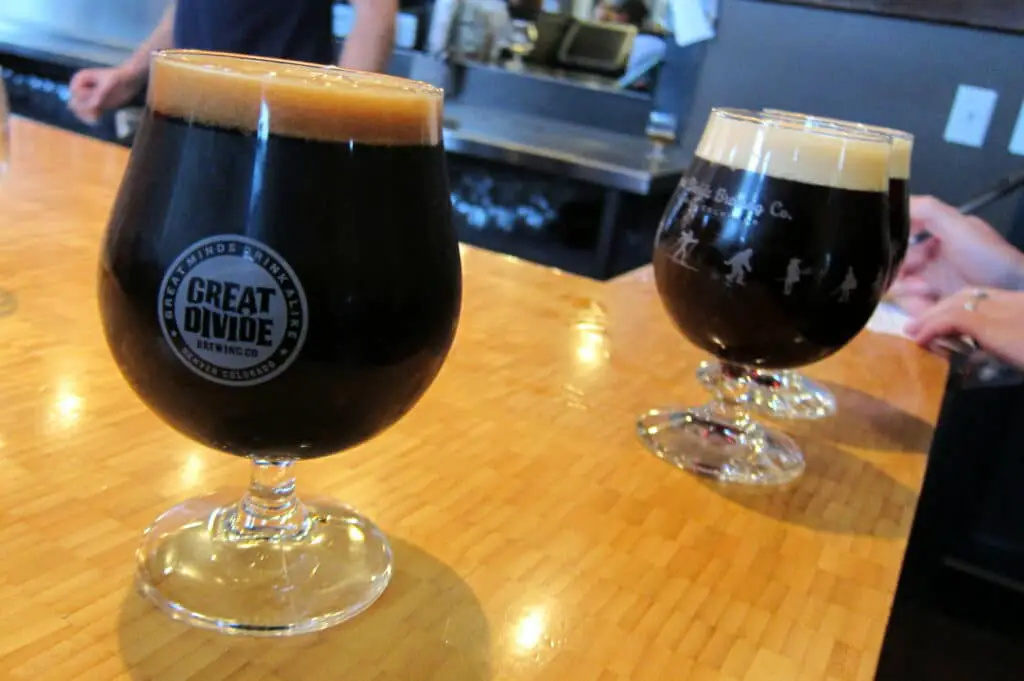 Other Fun Denver Tours
If you've never been to the Mile High City, going on a tour is a great way to get a general idea about the city and its history. Afterward, you can go back to attractions on your own to learn more in-depth details about Denver.
Options include group and self-guided walking tours of downtown and comprehensive tours that visit top attractions and cover Denver's past.
Wine lovers are also in luck: Many wine-tasting tours stop at wineries such as Balistreri Vineyards, The Infinite Monkey Theorem, and Bonacquisti Wine Co.
Theater, Symphony & Ballet
Performing arts lovers will love all of the things to do in Denver in October. The Mile High City is home to the world-class Colorado Ballet and Colorado Symphony Orchestra. Theatergoers will get the chance to see major touring productions as well.
When you're planning your trip here, consider booking a hotel downtown. Many are walking distance to the Denver Performing Arts Complex, home to Boettcher Concert Hall, Ellie Caulkins Opera House, and The Buell Theatre where many art performances take place.
Free Things to Do in Denver in October
Free is one of my favorite words. If you're frugal like me, you'll want to schedule visits to some top attractions that don't charge admission. It's a great way to save money with these free things to do in Denver in October.
The State Capitol offers free guided and self-guided tours. You'll see the interior of the golden dome that tops the 1901 building, Mr. Brown's Attic Museum, and the grand staircase. Click here to learn more.
If you're a sports fan, the Colorado Sports Hall of Fame located at Mile High Stadium offers free admission (there's a fee for guided tours of the stadium). The museum has exhibits on all Hall of Fame inductees, great moments in Colorado sports, women in sports, the Denver Broncos, and a kids' zone.
Red Rocks Park is a beautiful setting just 15 miles west of Denver. While at the park, you'll see the visitor center, trading post, Colorado Music Hall of Fame, and the famous Red Rocks Amphitheatre, where many legendary musicians have performed.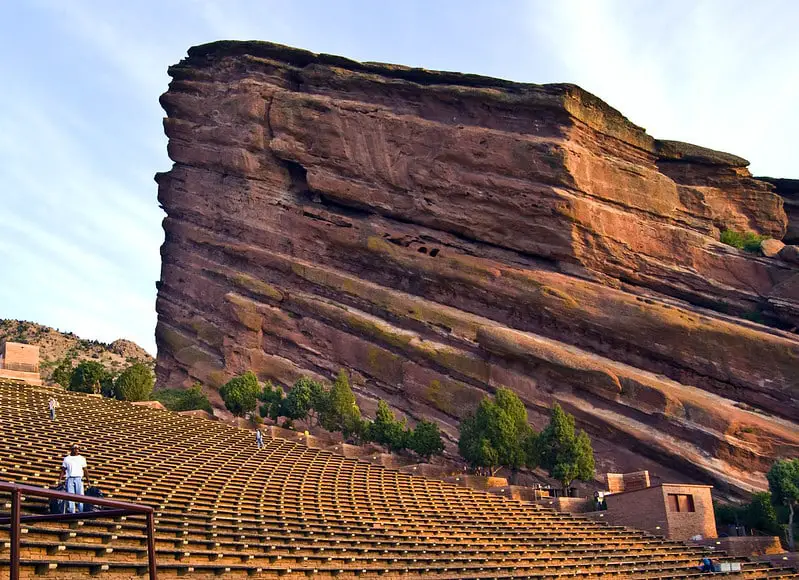 Family-Friendly Fun
If you're bringing the family to Denver, make sure to schedule some time at places the kids will love. Some of my top recommendations include the Denver Children's Museum, the Museum of Nature and Sciences and the Zoo.
More fun things to do in Denver in October with your entire family include a tour of the Hammond's Candies factory, the Downtown Aquarium, and the Butterfly Pavilion.
Top Attractions & Museums
Some can't-miss museums in the Mile High City are the Denver Art Museum, Denver Museum of Nature & Science, and the Byers-Evans House Museum Museum, Denver Museum of Nature & Science, and the Byers-Evans House Museum. During your visit, you can see their permanent collection and interesting traveling exhibits (some of them have a small additional fee to visit).
Top attractions to visit in October include the Colorado State Capitol, The Botanic Gardens, and the Denver Mint. You can also stroll along the 16th Street Pedestrian Mall, visit one of our local breweries, or go shopping in Cherry Creek.
Click here for the top attractions in Denver
Nightlife Ideas
Denver is known for being a great place for comedy shows. Top comedy clubs include Backstage at Beryl's, Denver Improv, and Comedy Works, which launched the career of "Last Comic Standing" winner Josh Blue. Click here to a look at a schedule of this months comedy shows and comedians on stage.
Many musical artists make stops in Denver on their tours. The Pepsi Center, Bellco Theatre, Paramount Theatre, and Fillmore Auditorium are great places to see concerts. Click here for a calendar of this month's concerts.
Sporting Events
Denver is a fun sports town, and this month you can see many of the pro teams in action on their home turf.
In October, Super Bowl champs the Denver Broncos, the Colorado Avalanche, the Denver Nuggets, and the Colorado Rapids play several games at home.
College teams are in full swing, too. Both the University of Colorado Buffaloes and Colorado State Rams have games on their home turf.
Want to find out more about Denver sports teams?
Top Day Trips From Denver
One of the best things to do in Denver in October is to check out nearby destinations. There are so many places to see within just an hour or two of the Mile High City.
A popular destination this month is Colorado Springs. In this lively town, you can check out Pikes Peak, stroll through the Garden of the Gods, or explore the Air Force Academy.
You also still have a chance to visit Rocky Mountain, National Park. It's an amazing day trip that allows you to see a variety of wildlife and drive on one of the highest altitude roads in the US (as long as there is no snow!).
You can also check out the stops on the Lariat Loop. This 40-mile adventure is just west of Denver and includes interesting attractions, places to go shopping, and several great restaurants.
Shopping
Shopping is one of the fun things to do in Denver in October. Why not pick up a souvenir of your trip here or get a jump on holiday shopping?
There are some fantastic shopping areas in the city and surrounding areas. Head to the popular outdoor 16th Street Mall in downtown before it gets too chilly. Downtown is also home to Denver Pavilions and historic Larimer Square.
Further out, get some high-end clothing and accessories at Cherry Creek or find great bargains at outlet stores at Colorado Mills.
Find out great places to shop in Denver
Weather in Denver in October
Temperatures start to cool down in October, but they're still fairly comfortable.
Daytime highs average in the mid-60s. In the evening, it can get as low as the 30s.
You'll want to pack a sweater or light jacket for the daytime while you enjoy these fun things to do in Denver in October. You will also want to bring along something heavier or layers for sightseeing at night.
Find more details about what to wear and expect from the weather this month here.