While there are some challenges, living in Denver as an Asian is definitely possible. The city is moderately diverse and tolerant, so you're unlikely to encounter overt racism or discrimination. Asians make up 4.5% of the population, making it a little harder to integrate if you don't speak English well or have assimilated your culture. Here's what you should expect as an Asian immigrant to Denver.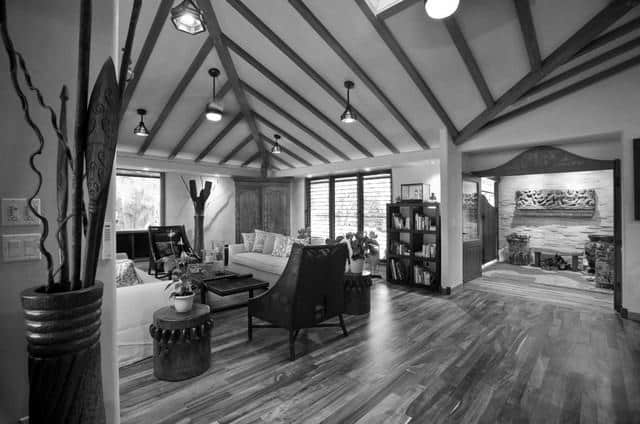 AAPI-owned businesses
In the Mile High City, you'll find a thriving Asian-American community. There are many nonprofits, restaurants, and other businesses owned and operated by members of the Asian American Pacific Islander community. In Denver, you can support AAPI organizations by joining a nonprofit or following it on social media. If you're looking for new restaurants, try AAPI-owned ones first! You might even be surprised at the number of great restaurants in Denver.
One such group is the Aurora Asian/Pacific Community Partnership, a nonprofit that supports the business community. Through educational programs and business assistance, the Aurora Asian/Pacific Community Partnership works to keep Denver's AAPI community active and engaged. The Colorado Asian Culture and Education Network is another organization that supports AAPI-owned businesses in Denver. Its mission is to bring the Asian community to the general public through education and cultural activities. CACEN also sponsors youth leadership conferences and organizes annual programs to build relationships between local API businesses and the community.
Despite the recent pandemic and resulting recession, AAPI-owned businesses are thriving in Denver, thanks to a new grant program that aims to support their development. These cash grants for new and existing businesses are valued between $10,000 and $25,000, and may be available to businesses that were started or established during the pandemic. Chiling Tong, CEO of the nonprofit National Ace, says that the initiative has helped the community recover.
The AAPI community has also been active in Denver's art scene. Many public works are the work of AAPI artists. You can explore them through the Denver Public Art website. The website includes a self-guided tour of the museum, which is similar to the Asian Chamber of Commerce. The website also features stories of AAPIs in Colorado, including local authors and nonprofit initiatives. You can subscribe to their newsletters to stay connected to the AAPI community in Denver.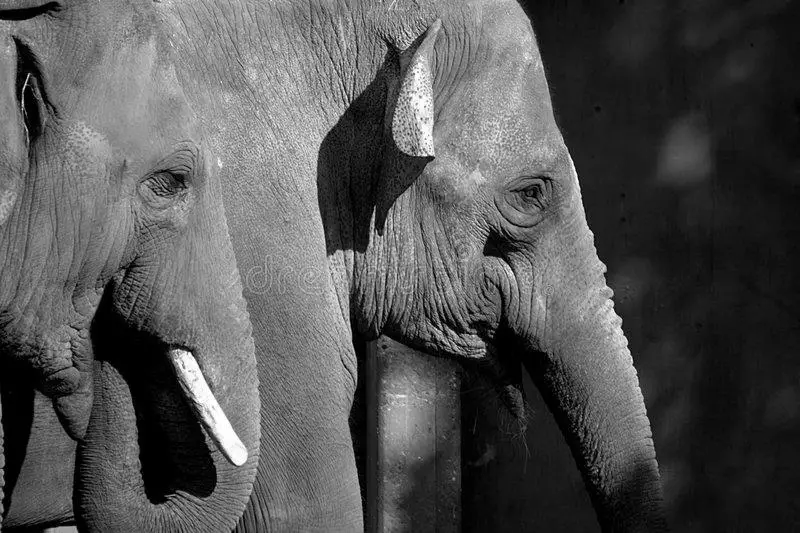 AAPI-owned restaurants
If you're looking for the best Asian American food in the Denver area, you've probably already noticed that there are a few AAPI-owned restaurants. One of these is Fatboy's, a Hawaii-inspired Hawaiian noodle bar founded by Carroll Ung and his father. Though Fatboy's has expanded to multiple locations and now offers online ordering, its original mission remains unchanged: to provide true aloha in a friendly and welcoming atmosphere. Unfortunately, the growing intolerance against AAPI-owned businesses has made a negative impact on these businesses.
Fortunately, there are other AAPI businesses in the Denver area that celebrate the culture and history of the region. Among these businesses are the Asian American Pacific Islander-owned restaurants at the Denver International Airport. The Asian community is also increasingly represented in Denver's business sector, and AAPI-owned restaurants are an excellent way to show your support for your community. In addition to restaurants, many other businesses are owned by AAPI individuals.
Anise is an authentic Saigon-born restaurant. Its executive chef and owner, Quyen Trinh, is passionate about presenting authentic, yet eclectic Vietnamese eats. You can learn about the restaurant's extensive menu online. A selection of appetizers, curries, stir-fry, and specialty dishes are available. Whether you're looking for a vegetarian meal or a full-blown Asian feast, you're sure to find the perfect dish for your palate.
Whether you're looking for a ramen joint or an Asian bakery, Denver's AAPI-owned restaurant scene is a boon to the city. From ramen trucks and food carts to pop-ups and traditional restaurants, there's something for everyone in the Denver area. The best Asian restaurants in Denver include META Asian Kitchen, Uncle, and Vinh Xuong Bakery.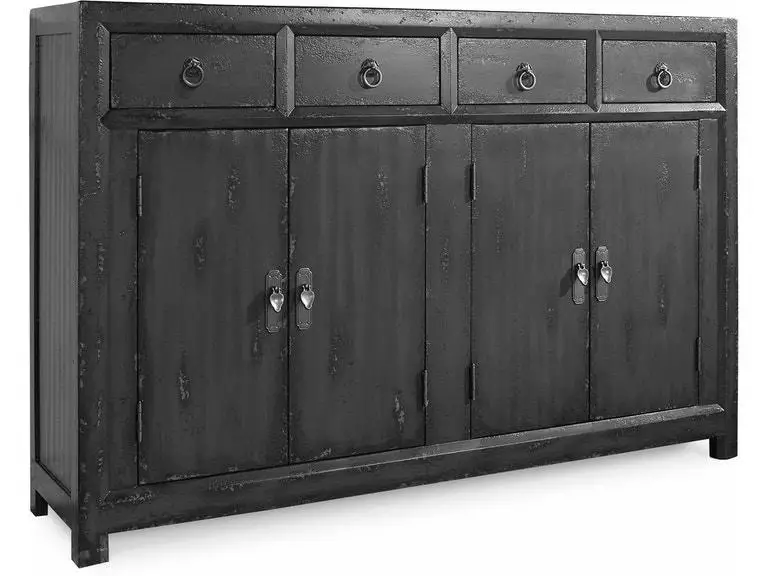 AAPI organizations
Located in the heart of Denver, the Asian Pacific Development Center (APDC) bridges the gaps between community needs and the city's human service systems. Through mental health and addiction treatment, community education, and advocacy, APDC helps AAPI people live healthier lives. The organization is one of the only multi-human service agencies in the state that serves the Asian American/Pacific Islander community. Founded in 1980, APDC offers mental health and addiction treatment services that are culturally appropriate.
There are 33 AAPI organizations in Denver, Colorado, and a number of community-based groups that can help you get involved. These organizations have a variety of activities, including social media support, donations, and membership. While many organizations focus on specific issues, many are focused on building a stronger Asian community in the area. By becoming a member, you can make a positive impact on the Denver community by getting involved and supporting these organizations.
The Asian Roundtable of Colorado (CAPU) was founded in 1994 with the mission of providing a platform for AAPI people to discuss issues of common concern. The organization's leadership includes AAPI individuals, businesses, and community members. Its board is currently comprised of former presidents, and is active whenever new needs arise. For instance, the Asian Roundtable of Colorado (CAPU) helped the city of Denver issue a formal apology.
The AAPI community should be at the center of the conversation. The community should be given the opportunity to speak their minds, and be heard. There are many ways to support and strengthen these groups. It's important to support and celebrate the contributions of the AAPI community in the Denver area. If you're an AAPI or Asian American, you'll be proud to belong to a community that supports you.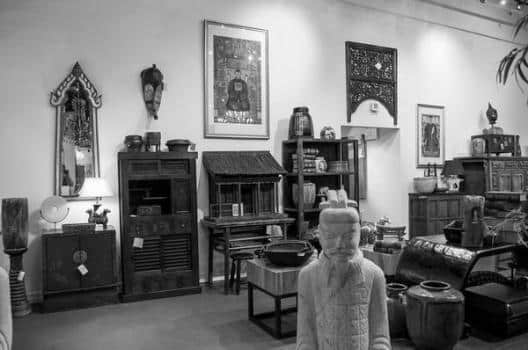 AAPI-owned businesses in the CBD
If you're looking for AAPI-owned businesses in the CBD, you've come to the right place. Eaze is a site dedicated to finding businesses that support AAPI communities. The only requirement is that you're at least 21 years old. This website offers listings of local businesses and also helps AAPI communities connect with one another. AAPI-owned businesses in the CBD include KhuenPhu, a woman-led CBD company that produces non-intoxicating cannabis products. KhuenPhu is committed to providing the Asian community with the balancing effects of cannabis.
There are many ways to show your support for AAPI-owned businesses in the CBD. Many are already making a difference in the natural products industry. They are developing innovative products with authentic flavors, implementing sustainable practices, and developing strong missions. However, these businesses are going through a rough patch right now because of the COVID-19 pandemic and unprecedented racial discrimination. It's not enough to support one of these businesses; you can also support AAPI-owned brands by buying their products.
It's great to see an AAPI-owned business in the CBD. There are many reasons why this is important, and the AAPI community is filled with passionate leaders who are willing to make a difference. The growing legalization trend will continue to highlight the rich history of cannabis in Asia. The AAPI community has brought elements of Asian culture to the U.S. that will continue to shape the industry.
AAPI-owned businesses in Capitol Hill
Several organizations and retailers are highlighting the success of AAPI-owned small businesses. One of these is Gold House, which advocates for authentic AAPI representations in the arts, business, and entertainment industries. Its Futures initiative offers skill development and mentorship to young AAPI entrepreneurs. The Gold House Ventures fund invests in the businesses of AAPI entrepreneurs as part of its efforts to propel more AAPI into corporate leadership. Another is Asian Women in Business, which supports female entrepreneurs and hosts events to promote the diversity of their communities.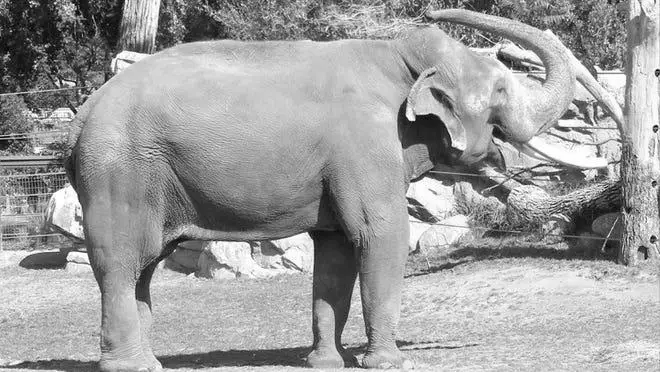 AAPIs are among the nation's most diverse and entrepreneurial communities. The recent Covid-19 pandemic has contributed to a surge in small business for many communities. However, AAPI people have faced a variety of unique challenges, including discrimination, violence, and access to capital. The lack of access to capital makes it particularly difficult for AAPI entrepreneurs to make their businesses a success.
AAPI advocacy groups have taken an active role in the lives of their members. They hope to build a network for future AAPI staffers by being an active presence on the Hill. AAPI advocacy groups also provide a pipeline for newcomers to the Hill. The group has added 35 new members as of 2022, bringing its membership to 120. They aim to expand their membership through the next few years, with an eye toward increasing their membership.
While there are many other ways to support AAPI small business owners, the best way to make a difference is to buy from them directly. By purchasing from AAPI-owned businesses, you're supporting the business community and helping them thrive. Moreover, you'll be supporting local businesses that support your community. These efforts will make the neighborhood more inclusive for all residents. Creating a marketplace that caters to AAPI-owned businesses will create a unique shopping experience and foster community engagement.
If you've been to Colorado before, you're likely wondering: What's the best way to find parking in Denver? Here are some helpful tips: How much does parking cost in the downtown area? What days are free? Are there special rates for non-event parking? And, of course, did you know that disabled drivers are exempt from parking fees? We've answered these questions and more. And now, you can know exactly what the parking rules are in Denver.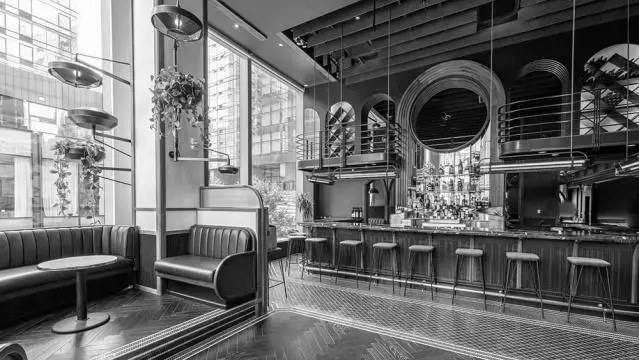 Free parking on Sundays
Every Sunday, you can park for free on the streets of Downtown Denver. Metered parking is available for free during certain days of the week and is an excellent alternative to pay parking. While you may have to pay for parking on the weekends, Sundays and City holidays are exceptions. It is important to bring change to avoid a fine, however. If you plan to park in a parking garage, it is best to find a space ahead of time.
The City of Denver operates meter parking throughout the city. Parking meters accept coins, credit cards, and ParkSmart cards. The rate of on-street parking varies by location, so it is important to find out before you arrive. In case of inclement weather, you may be better off parking in an off-street lot instead. Additionally, Denver offers an Overnight Parking Program, which allows you to park at a meter overnight. The best time to park is before sunset, so you can avoid paying for parking later in the day. In addition to free parking on Sundays, the City also offers a variety of parking options for visitors to the city.
You can find free parking in Denver on Sundays. However, you should note that you need to request a Meter Bagging Permit 72 hours ahead of time in order to park in a designated spot. To obtain a Meter Bagging Permit, visit Permit Operations located at 2000 W 3rd in Denver. If you are parking on a metered street, Sunday parking is free, but you will be charged a standard bagging rate for four consecutive hours.
Metered parking
If you're planning a trip to Denver CO, you need to know the different types of metered parking. Some areas are yellow curbs, while others are green curbs. Yellow curbs are spaces only for commercial vehicles, while green curbs are parking spots for residents. Both types of metered parking in Denver are limited. However, they both have varying time limits. Look for signs displaying the time limit for each type of metered parking.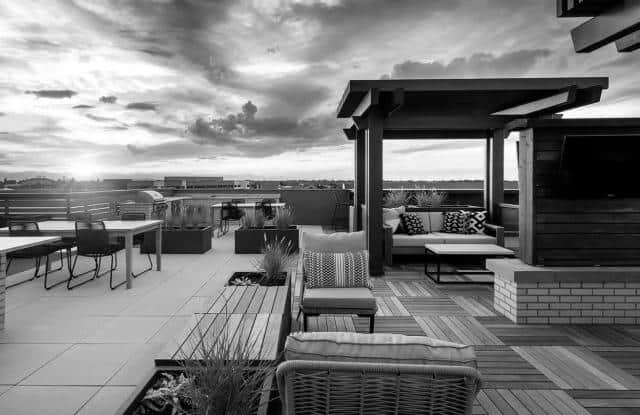 In 2002, the city of Denver increased meter rates, and in 2003, the rates climbed by a full dollar. But a coalition of civic groups and business owners pushed for a lower rate. In 2003, the city's new mayor, John Hickenlooper, made it his mission to reduce meter rates. Since then, Denver meters have cost a dollar per hour. But advocates are concerned about the high costs. They don't want to make it harder for Denver residents to afford parking.
While these rules sound straightforward, there are several important things to remember when parking in Denver. For example, you should follow the 72-hour parking rule. Once your car has been parked for more than 72 hours, you must move it. You should also stay within two feet of the curb, and there should be no more than four feet between your vehicle and the next vehicle. You should also leave at least three feet between your car and the next car in front of you. You should also avoid parking in fire hydrants, and never park too close to a street sweeping truck. It can lead to your car being towed.
Non-event parking rates
Downtown Denver, Colorado, has non-event parking rates on the street that can run as low as $1 per hour. The two-hour limit usually ends at 10:00 p.m. Parking rates in the city are generally metered and change frequently. Overnight parking is also metered and you may see «No Parking» bags on the street. These are meant to keep the streets clear of construction or special events, like filming.
On average, non-event parking rates in Denver CO are between $1-$3 per hour. However, rates are set to double starting on Jan. 3 and may increase as much as $2 per hour. For those who plan to park their vehicles in Denver daily, you will have to spend between $100 and $300 a month. However, if you are traveling to Denver for a business meeting or other event, you will pay between $1 to $2 per hour. You can park for free on Tuesdays at City Hall, or in the north side of 500, 600, and 700 Mills. Otherwise, it will cost you between $2.25 an hour.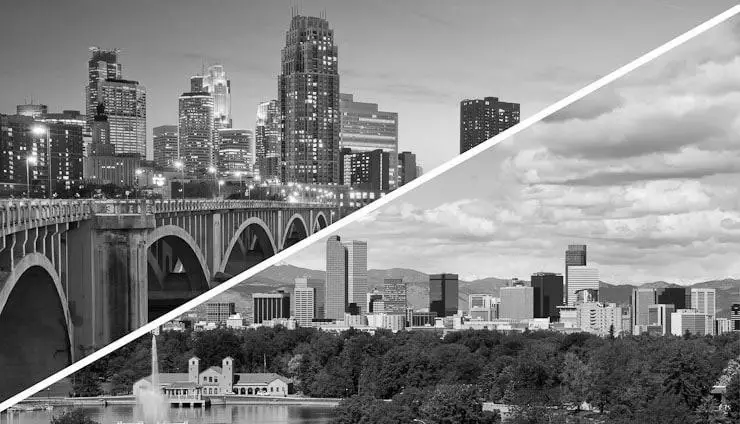 For those who don't want to spend the money on parking, Denver's three public parking garages are open 24 hours a day. The Cultural Center Complex Garage is open four hours a day, and the Denver Justice Center Parking Garage is open 24 hours a day. Depending on the type of event you're planning, non-event parking rates in Denver CO range anywhere from $3 to $12. Non-event parking rates in Denver CO are subject to change, but are generally much cheaper than special event parking rates.
Disabled drivers' exemption from paying parking fees
If you are a disabled driver, you may be eligible to get a free parking permit from the Denver City of Colorado. Denver has special parking spaces for people with disabilities. You can park in these spaces for up to four hours. To take advantage of this privilege, you should apply for one before you park your car. It is also a good idea to display your placard when parking on city streets.
However, the law does not make these parking meters accessible to everyone. People with disabilities are often not able to reach payment devices and meters. To make them accessible, payment systems must be lowered or adapted to be easily reachable by people with short stature, or those with limited hands. Several other cities have installed lowered meters with phone payments, but Colorado has not yet embraced this method. Ideally, the meter would be designed in such a way that people with disabilities could park where everyone else does. But this would be an unattainable goal.
Fortunately, the Denver Police Department issued an apology for parked in a handicapped spot. The incident took place at the Colorado Disability Coalition's headquarters, where a police officer blocked the legal director's van. The Denver police officer was suspended from duty, but he apologized for the incident. It was later revealed that the officer was trying to gain access to the building. However, this incident has not stopped the organization from advocating for the rights of people with disabilities.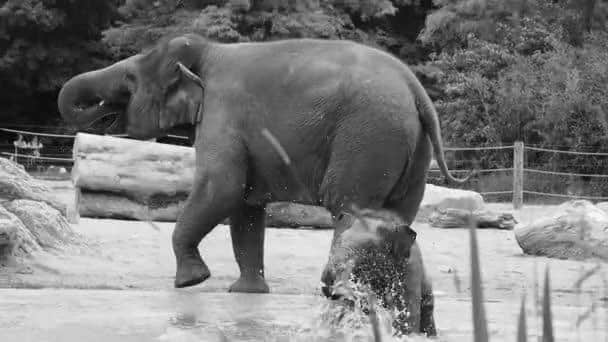 Public parking garages
Taking your vehicle off the street can be a hassle, but parking in Denver garages and lots is a much better option. Parking in garages and lots will guarantee the safety of your vehicle and usually cost much less than paying the parking meter. You can also save money by pre-booking a space in a garage or lot, especially if you plan to spend a lot of time downtown. Parking apps and websites are another option for ensuring you get the best rate possible.
There are three Denver parking garages available for the public. One is located on California Street and offers 255 parking spaces. This facility is targeted at the mid-mall area. Parking at this garage is a great way to experience downtown Denver's theaters, shopping, and special events. Parking rates are $3-$10 depending on the day, but you can pay more to park overnight. If you plan on staying overnight in Denver, you can pay up to $47 per night.
A monthly plan with a parking garage in Denver will save you time and money by keeping your vehicle safe. There are also parking options for those who don't need their car as often. For those who drive a lot, the monthly parking option will make monthly payments easier. A Denver parking plan is an ideal option for those who don't want to spend the extra money on parking every day. You'll also benefit from discounts on parking for business purposes and other activities.
Valet parking
When you are running late, you can take advantage of Valet parking in Denver CO. There are several Denver CO parking garages that offer this service. The Westin Denver Downtown parking garage is located at 1672 Lawrence St. between 16th and 17th streets. Valet assistance is available at the main hospital entrance, or you can choose to self-park in one of the parking garages on campus. If you prefer, you can leave your car in the garage while you go shopping or to dinner.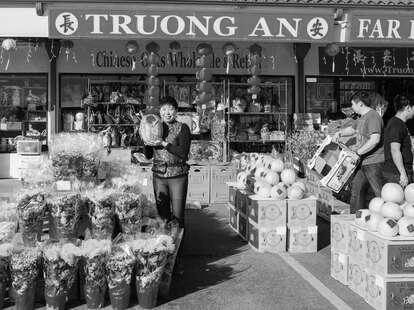 There are many benefits of employing a valet service. These services have earned a reputation for providing first-class guest service. For example, the associates at the Towne Park hotel are known for providing first-class service and even greeting guests in their pajamas. As an employee, you'll receive a friendly smile and be treated with respect. As a part of this fast-growing organization, you'll be working for a company that has a reputation for excellent customer service.
Another benefit of using Valet parking is the convenience it brings. Most of these parking locations are within easy walking distance of many popular attractions, making them convenient for travelers. Additionally, it's easy to locate the location of a Denver parking garage and arrange for a pickup. Typically, this will take less than 10 minutes. Another benefit of valet parking is that you can get your car picked up and dropped off by a professional who will pick it up and return it to you.