If you're thinking about traveling to Denver, Colorado, there are some things you should know before you leave. Fortunately, the city is relatively safe, affordable, and filled with art attractions. Read on to learn more. Here are 13 reasons to consider vacationing in Denver: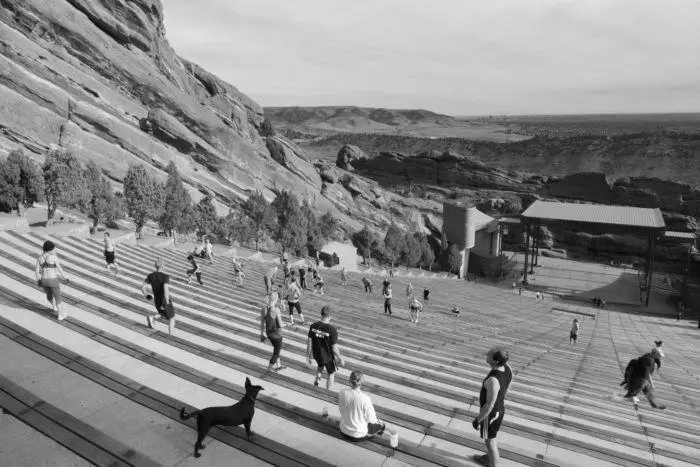 13 reasons why Denver is a good city for travel and vacationing
Colorado is an amazing place to travel and vacation. Denver is the state's capital, boasting 200 parks and endless unique restaurants and breweries. Whether you're looking for a romantic getaway, a family vacation, or just a getaway with friends, Denver has a lot to offer. Here are 13 reasons why Denver is an excellent travel destination. Listed below are some of the most popular attractions in Denver.
You can visit the city's art museums, including the Clyfford Still Museum. Contemporary art galleries can be found in RiNo and Santa Fe neighborhoods, as well. The city also hosts First Friday Art Walks every first Friday of the month. Art enthusiasts are invited to tour galleries and enjoy food trucks and live music. Denver is a great city for art lovers, as it offers something for everyone.
You can travel to Denver from almost anywhere. The city is served by an airport, and the Denver International Airport is connected to historic Union Station in downtown. Union Station is conveniently located near upscale shopping and dining areas. A train runs from the airport to Union Station every half hour during peak hours. You can also travel by train to Denver. The A Line serves Denver's airport, and it is becoming the fastest way to get into the city.
It's relatively safe
While you're there, be sure to check out the local tourist attractions. There are many popular attractions in Denver, such as Red Rocks and City Park, but there's also a lot to see off the beaten path. If you're new to the area, couchsurfing may be a good way to experience the local culture and explore a hidden side of the city.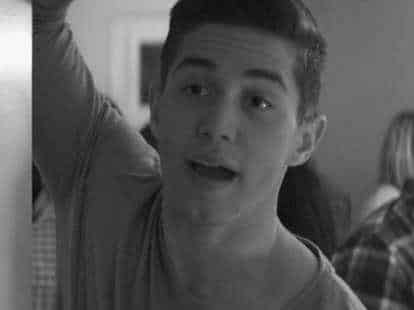 For those looking to spend more time in the city, the central neighborhoods are the best places to stay. Avoid the hipster neighborhoods such as LoHi and RiNo. While the city has plenty of attractions, you're more likely to find a quieter atmosphere here. In the central neighborhoods, you'll have an easier time exploring the city by foot. And once you're done exploring the city's many sights, you'll have a great time in this great city!
The price of accommodation in Denver varies, but the low end is about $60-70 a day. That'll get you a cheap dorm room and food, as well as bus tickets and extra spending money. Keep in mind that rates and availability of accommodations in Denver change during different seasons. The most popular times to visit the city are winter and summer. Prices for accommodations and airfare can go up during these seasons, so be aware of that when choosing a hotel.
It's affordable
If you are planning a trip to Denver, Colorado, you might wonder if the public transportation is good. The city is served by several bus lines and the Denver International Airport is only 10 miles away. There are also many chain hotels in Denver. While public transportation is cheap and reliable, it can take a while to get where you need to go. Denver is also known for its architecture and has several landmark buildings that date back to the 19th century.
For a relaxing vacation, you can visit Denver's hip, historic neighborhood. Residents call this neighborhood the Highlands, and it has tons of fun bars and restaurants. It is also home to the city's first ever craft brewery, as well as a mind-blowing Israeli restaurant. If you're looking for a place to stay that is not too pricey, consider staying at one of the many vacation rental properties that are available in the city.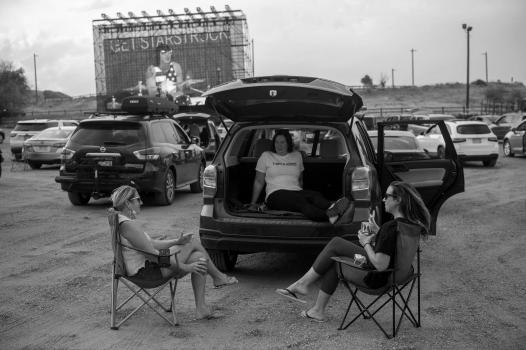 For an outdoor adventure, you'll find plenty to do in and around Denver. The Rocky Mountains are close to the city, and hiking is abundant. Hikers can choose from several hiking trails and enjoy beautiful scenery, which is available in abundance in the area. As Denver is located in the Rocky Mountains, you can easily reach major ski resorts and scenic national and state parks. And when you're tired of snow-capped mountains, you can always head to the southern parts of the state. Salida and Telluride are two popular ski resorts in the region.
It's full of art attractions
Whether you're planning to spend your vacation in Denver for business purposes or for fun, you'll want to check out the art attractions. One of the city's most notable art attractions is the Denver Art Museum. Its collection of over 70,000 works of art is the largest between Chicago and the West Coast. The museum is spread out over two buildings and features everything from pre-Columbian artifacts to contemporary displays. Among its many offerings is painting, sculpture, and works-on-paper.
If you're visiting Denver for business or pleasure, you can visit the Rocky Mountain National Park and other natural landmarks. For those interested in art, you can also explore the Denver Zoo. The city's downtown is a great place to shop and enjoy some good food. Some attractions require reservations and may have changed hours. It's important to check the hours of operation of these attractions before you visit them.
Visitors should start their trip from Denver's Union Station. Union Station is the city's largest connecting airport and is also the city's main shopping and dining area. Built in 1881, the train station was once a railroad station until 1894. It was later rebuilt and is now home to a modern Amtrak hub. You can get around the city easily on foot or by bicycle, or even take advantage of the free shuttle service.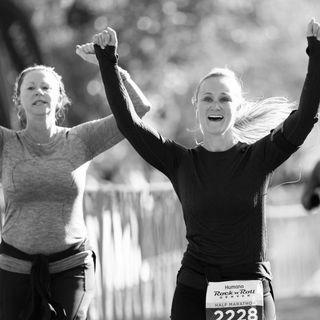 It's home to the DIA
The Denver International Airport (DIA) is one of the world's busiest airports, with thousands of flights arriving and departing each day. Located just outside the city, the airport is a short 15-minute train ride away from downtown Denver. Getting to Denver from the airport is simple, though travelers should make sure to have the proper documentation, such as their passports and visa information, prior to arriving.
The DIA is a great reason to travel to Denver. In addition to being the home of the DIA, Denver has an array of amazing shopping districts. These neighborhoods are laid out in grid street systems, and it's easy to traverse the entire area within 45 minutes. Because of this, the city is an excellent choice for traveling and vacationing. However, it's important to keep in mind that the downtown area can be crowded with convention attendees, which can make booking an expensive hotel a difficult task.
While staying in Denver, you should consider staying in the Lower Downtown neighborhood. The Maven Hotel is located in this area, which is close to the DIA and Union Station. The hotel is located in a vibrant, hip neighborhood. The Source Hotel and The Ramble are two of the best options for accommodations in the Five Points neighborhood. If you're looking for a more luxurious hotel, consider staying at The Ramble.
It's connected to Union Station
A great place to start your Denver adventure is by taking the A Line. The new line will bring you right to the city's Union Station, the hub of transportation and cultural life. Located in the historic 1914 Beaux-Arts building, Union Station is connected to hip local restaurants, galleries, and boutique hotels. It's also where you can catch a Colorado Rockies game.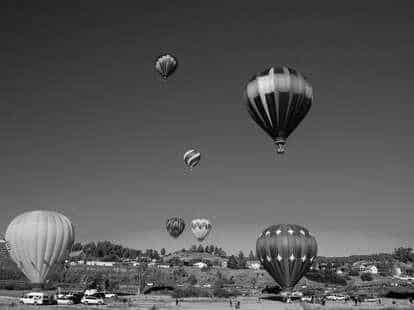 Another great place to grab a drink is the Terminal Bar in the station. Featuring subway tile throughout, the bar has great views of the city. Local beer and cider are also available at this bar, which is within Union Station. You can also buy food at local restaurants. After dinner, you can hit up the 16th Street Mall. It's the perfect place to relax and enjoy a night of live music.
There are many hotels in Denver, including chain hotels. You can ask the concierge for recommendations. The Crawford Hotel offers a luxury experience, while The Oxford offers a more intimate experience. If you're on a budget, the Oxford may be your best option. A trip to Union Station is not complete without a stop in one of the city's many bars and restaurants.
It's a working public transportation hub
Whether you are a local resident or just visiting the city for the first time, it is easy to get around Denver without a car. You can hail a cab on the street or call one in advance. You can also wait outside major hotels for one to come to your door. Taxi fares can add up quickly. Fares start at $2.50 and increase with the number of people you are carrying. You can also use ride-hailing apps to find a cab when you need one.
If you're planning a vacation in Denver, you might want to consider renting a bike. Denver's public transit system is known as a «hub-and-spoke» design that takes passengers through the downtown core. Denver has many biking paths, and most buses have bike racks on the front. Despite this, the city is still one of the most bike-friendly cities in the U.S.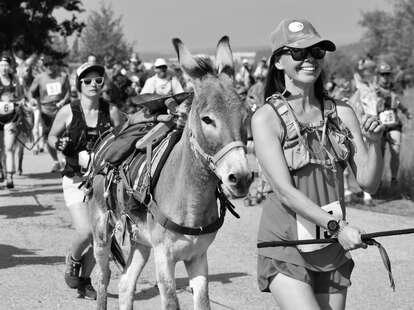 In addition to the buses, there's also a train system called the RTD that runs throughout the city. While buses are the main form of public transportation in Denver, the rail system includes commuter trains and light rail. The RTD is divided into four fare zones. Travel within one or two zones is considered local, three zones are regional, and four zones are a commuter zone. Amtrak is also available for trips from Denver to Glenwood Springs and Winter Park.
If you aren't a local, don't comment on what neighborhoods are «hot» or «not hot» by mentioning your plans to move to the city. Fortunately, there are ways to get on the CO wavelength without being perceived as one. Drink plenty of water, visit the United States Mint, and enjoy the city's art scene with a bike. Read on to learn how to avoid looking like a tourist while in Denver.
Drinking plenty of water
Colorado is known for its dry climate, so consuming plenty of water is imperative. Because of this, you should drink at least two to three times more water than you usually do. High-altitude air also dries out faster, so it's difficult to gauge your water consumption. Some people mistakenly think they're hydrated even though they don't sweat. In order to avoid looking like a tourist in Denver, you need to drink plenty of water.
If you're not accustomed to high-altitude air, you should ease into the activity you're planning. Make sure not to demand too much energy, or you might develop a cold. Try staying in Denver for at least one day to acclimatize and take a good rest. Remember to drink plenty of water, eat food high in potassium, and avoid alcohol.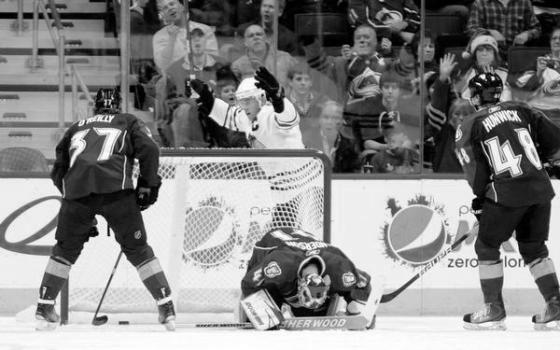 The city is also notorious for its gentrification, so make sure to drink plenty of water. Denver is home to some of the world's most hip neighborhoods, such as Five Points, RiNo, and the Lower Highland. Even if you're not a local, you can still get on CO's wavelength. Just don't mention moving to Denver when you're talking to a local.
Lastly, you'll want to make sure that you're drinking enough water. In Denver, tap water comes from mountain snowmelt. As the city's first major user of this resource, it ends up in 15 reservoirs, where it's treated with coagulants that force smaller particles to stick together, while the larger ones settle to the bottom of the basin. Then, the water passes through granulated materials to make it crystal clear.
Aside from the downtown area, Denver's beautiful parks and gardens are worth exploring on foot. If you're going to be visiting the mountains, save your hiking trip for the last few days. Don't forget to take plenty of water to avoid looking like a tourist in Denver. You can also check out the Denver Art Museum and MCA, which are both located in Union Station.
Visiting the United States Mint
If you're visiting Denver, don't make the mistake of thinking you have to go inside the United States Mint in order to avoid looking like a tourist. While the museum and its museum store are both interesting, they're also very time-consuming. While you're inside, take a moment to explore the Mint's gold bars. You may find yourself staring at them for hours on end.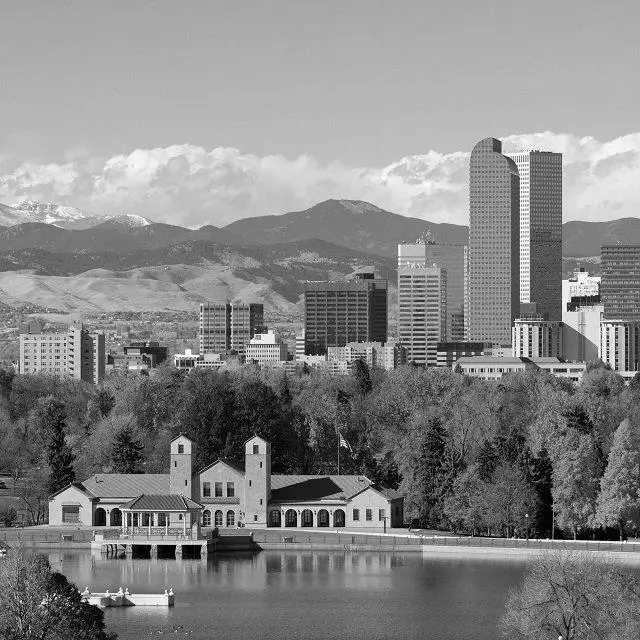 Visiting the United States Mint in Denver is an interesting experience for both kids and adults. While the Denver Mint is one of only two mints in the country, it's free to visit Monday through Thursday. You can also find exhibitions of hundreds of artists and cultural events in the area. Afterwards, head to the Denver Art District to explore the street art and galleries.
For a more educational experience, visit the Denver Museum of Nature & Science. There are tons of science exhibits here, so you're sure to find something that interests you. The museum's location is easy to find, and it's just a few blocks south of the Denver Zoo. Visiting the Denver Museum of Nature and Science is also a great place to see tons of ancient dinosaur bones. The museum is also home to an IMAX theater. You can also check out temporary exhibits at the Denver Museum of Natural History.
Visiting the American Museum of Western Art in Denver is another interesting option if you're tired of museums. Its unique design sets it apart from most others. It houses pieces from the main design periods since 1870. The museum also has an original studio of renowned Colorado painter Vance Kirkland. You'll also find the largest nonprofit theater organization in the United States.
Visiting the Denver Pavilions open-air shopping mall
If you're planning to spend your next day in Denver, you might want to visit the Denver Pavilions open-air shopping mall. It's located in the heart of the Mile High City and features more than 40 stores, restaurants, a movie theater, bowling alley, and unique gift shops. Besides being a great shopping destination, the Pavilions also offers a free mall shuttle service and a movie theater.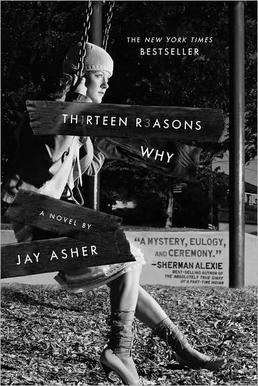 To avoid looking like a tourist, you should visit Denver Pavilions a few months before your visit to avoid peak tourist season. While the temperatures are chilly during the winter months, they're bearable, and the city's popularity dips during this time. However, if you're planning to shop here, you can enjoy good hotel deals as the tourist season begins to pick up. Visiting in spring is another great time to visit Denver, as the temperatures begin to rise. The city is quieter during summer, but you won't have to deal with the crowds of tourists.
In addition to the Denver Pavilions open-air shopping mall, the 16th Street Mall is an excellent place for people watching. You can wander the mile-long mall while admiring the stores and cafes lining the 16th street area. It's easy to look like a tourist at the Pavilions, and the mall's free RTD Mall Bus service stops every block.
For an indoor experience, you may wish to visit the Denver Museum of Nature and Science. This place features hands-on exhibits, an IMAX theater, and a planetarium. Open daily from 9am to 5pm, it's worth checking out for your next shopping excursion. Tickets are just USD $1 and are available at the door, online, or at the ticket booth. You can also participate in downloadable scavenger hunts to keep you busy in the Denver Pavilions.
Exploring the art scene with a bike
When you're in Denver, you may be wondering how to explore the art scene without looking like a tourist. There are a variety of bicycle-friendly bike parks throughout the city. Getting around by bike will save you time, money, and aggravation. While avoiding the tourist traps, you'll still enjoy Denver's culture and art scene.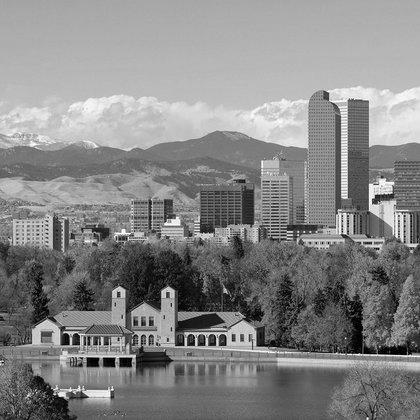 When it comes to the city's art scene, Denver is no exception. During the past couple of months, the Denver Art Museum celebrated its 50th anniversary, and the Denver Center for the Performing Arts has reopened after the pandemic. And with the recent redevelopment of the Martin Building, the city's art scene has returned to its former glory.
The city's iconic blue bear is one of its most popular attractions, and its revolving three-story, 40-foot sculpture has become one of Denver's symbols. The sculpture was inspired by a photo of a local bear peering into a window. It's worth a visit if you're an art lover. It's also an important cultural and historical site.
If you're looking to avoid looking like a tourist, consider visiting the galleries during the city's First Friday Artwork, a monthly event that highlights local artwork. While you're on your bicycle, take advantage of the bike racks to avoid looking like a tourist. For some people, swapping their car for a bicycle is a life-changing experience.
If you're not interested in art, you can check out the downtown area. The city's art scene is brimming with exciting events and galleries. In the heart of the city, you'll want to make sure you're not the only one taking in the art. There are numerous museums and galleries in the downtown area, so a bike is a great way to experience the city's culture without looking like a tourist.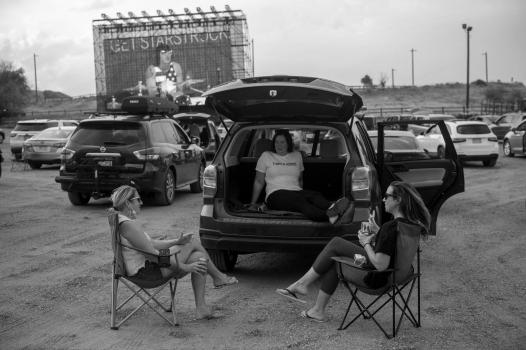 Once you've gotten your bearings, explore the 16th Street Mall, a pedestrian promenade that stretches across several city blocks. It has outdoor cafes and outdoor restaurants and offers free shuttle service. The walkway is lined with pedestrian-friendly cafés and cocktail bars. For the most swanky nightlife, head to downtown Denver's Union Station.